Since 1978 Oliphant Studio has been a leading pioneer in the photography industry. Oliphant's signature style has helped ground the images of some of the most iconic figures of our time. We offer the complete services of an art studio – from initial design concepts to detailed color renderings to the final product. We work both on location and in our studio, depending on the requirements of our clients. Today, our studio in Brooklyn houses about 3,000 backdrops from Irving Penn-inspired pieces to meticulous recreations of cityscapes or nature.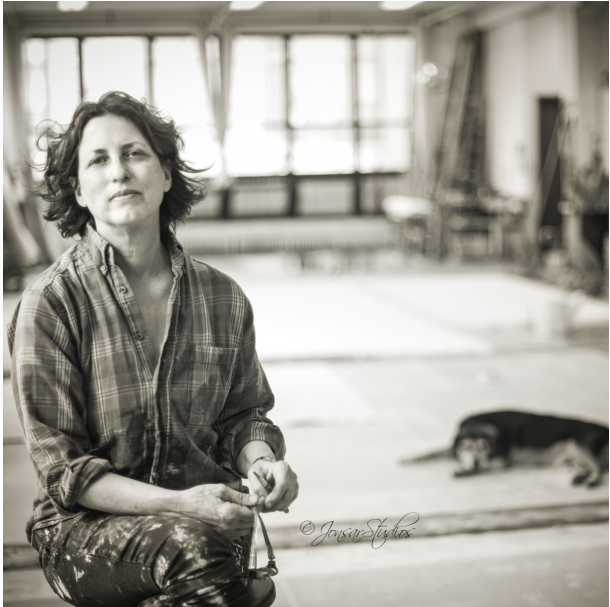 Sarah Oliphant
Photo by: JONSAR STUDIOS
In 1976 I moved to NYC after finishing my graduate studies in theatre set design at the University of South Carolina. I was working as a very incompetent office temp during the day and as a scenic artist in Off Off Broadway at night. I was struggling, to say the least. I got my lucky break when I met the photographer Michel Tchevekoff and he asked me to paint a realistic sky with an airbrush for a still life shoot happening the next day. I had never used an airbrush but I propped a 4'x6' piece of plywood up against my refrigerator and painted through the night. It turned out fine and I painted many more skies for him, several of which are still in my rental inventory. Michel was the first of the thousands of incredible and talented people that I have been privileged to work with. I can not describe the joy I feel when I walk into my studio and get to do what I love. I am so grateful to have the chance to play my part in photographic history.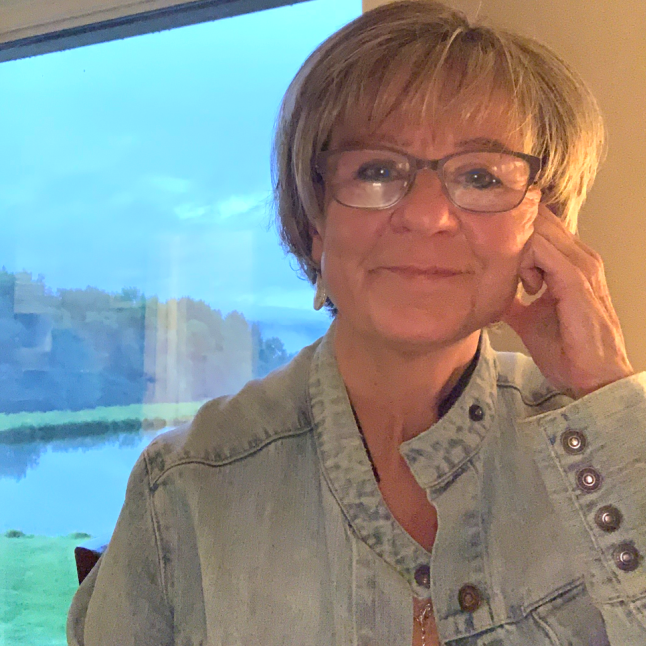 Adelaide Murphy Tyrol studied at the Art Student's League, Parson's School of Design and received her MFA from the Art Institute of Boston. She works primarily out of her studio in Vermont.  Adelaide and Sarah have worked together brainstorming and painting since the studio's inception. Adelaide is also a botanical and natural history illustrator.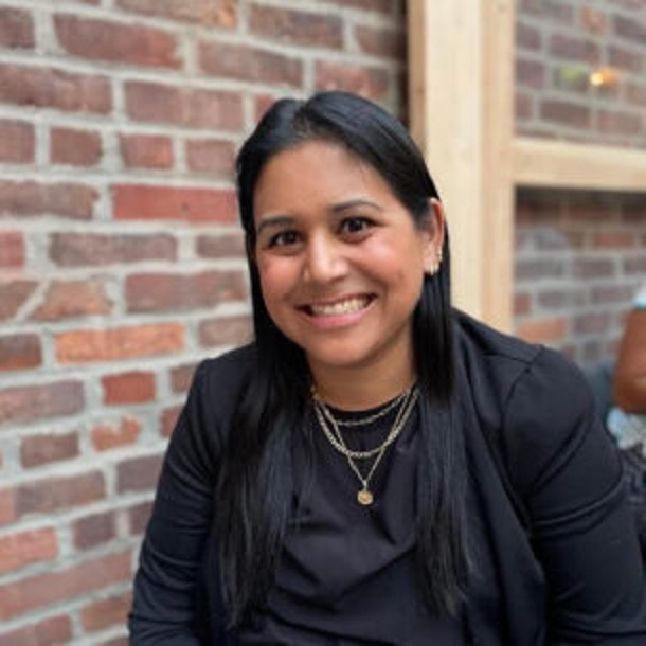 Munmun Oliphant-O'Neill
Favorite Backdrop: For a classic grey portrait drop, definitely #129. In regard to scenic backdrops, #1112 and #1113 are my favorites- I'd like to disappear into them.
Fun Fact: I am an avid equestrian and have a rescue horse named Benji. I also am an avid theater goer, and can be found either at the barn or catching a new play or musical when not at work.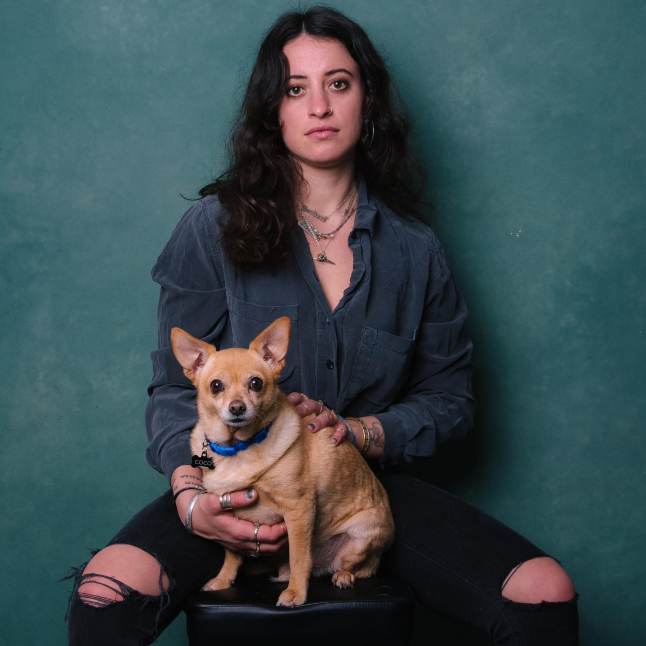 Violet Oliphant-O'Neill
Favorite backdrop: #424. It reminds me of my childhood.
Fun fact: I have over 40 tattoos and most I have done myself. My first backdrop painted for the Oliphant rental stock was #1600.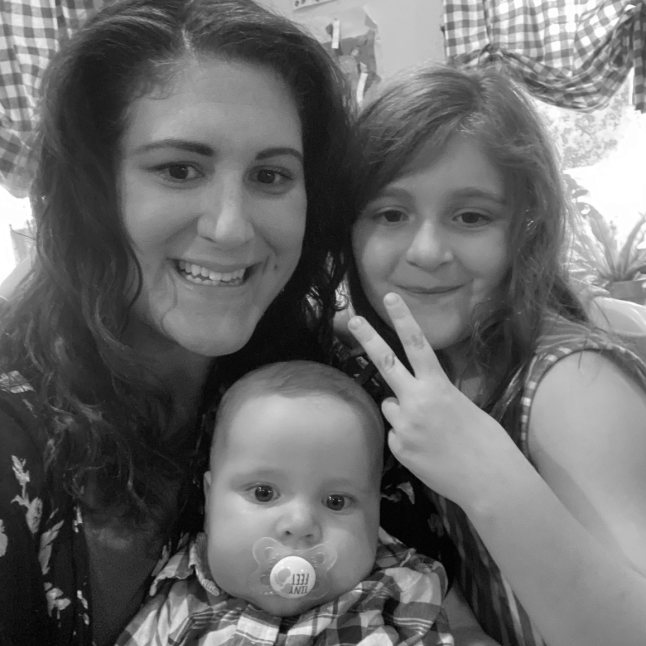 Margot Dahlberg
Favorite backdrop: There are so many to choose from. I do love #1800 because it reminds me of fishing on my dads boat with my brother and sister.
Fun fact: Summertime is my favorite time to tie-dye, especially all of my kids' stained clothes. Boys II Men was my first concert, and it was AMAZING! My favorite activity after the kids have gone to bed is to watch TV on the couch with my husband and our dog, Harley. I also like going to the beach!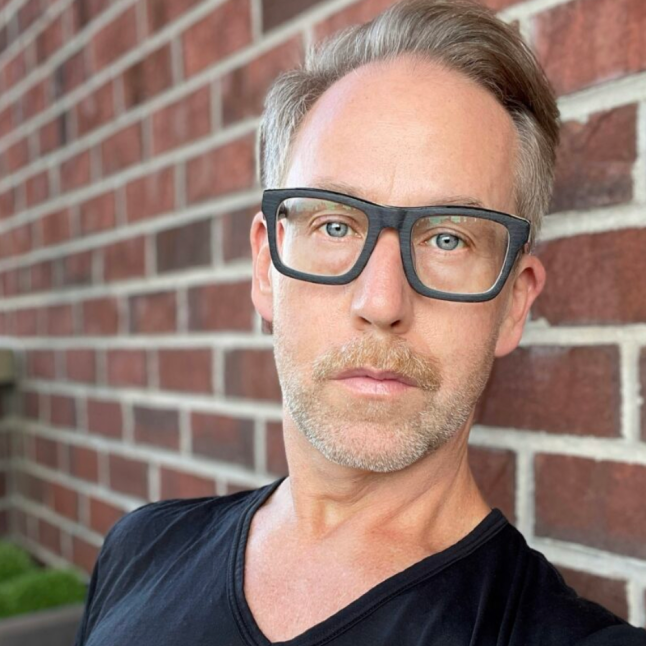 Kitt Catlow
Favorite backdrop: Well, this changes regularly. There are just so many I love. But currently #161 is my go to. Sarah's skies are just iconic – and this one is no exception. For me this brings summer in Provincetown to life. Pure joy.
Fun Fact: I spent many years as a burlesque artist and cabaret performer, after originally moving to NYC to attend a theater program. I still bust out the tassels and grab the mic every once in a while!
Alexandria Spencer Foot
Favorite backdrop: I love so many of our drops but #331 is currently my favorite, it makes you feel like your being transported to a different time.
Fun Fact: I am a former model and I've loved how working at Oliphant has helped me view my body in a different way, it's not about fitting into any size but how well you can do your job and I'm stronger now than I ever thought possible. As a photographer, working at the studio gives me constant inspiration.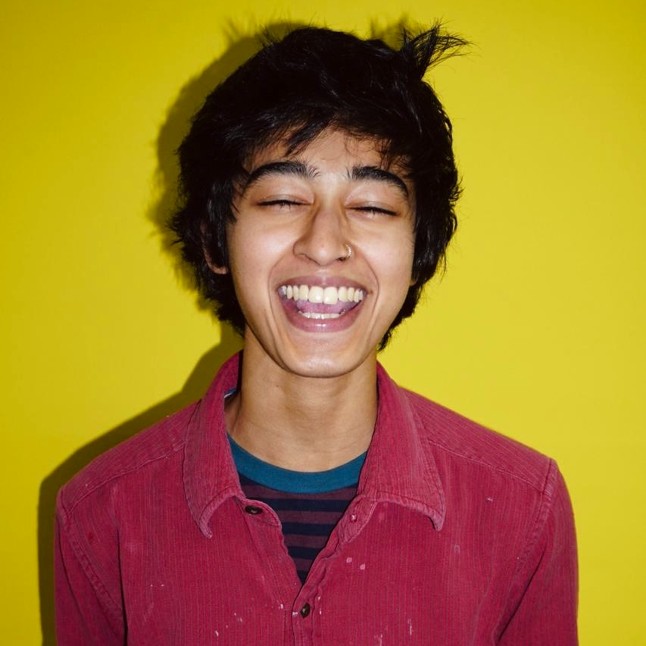 Tanisha D'souza
Favorite backdrop: #338 'Wall of Fire' is my favorite backdrop for its bold colors, chalky airbrush texture and old school charm!
Fun fact: I love working with my hands, and a good home DIY project!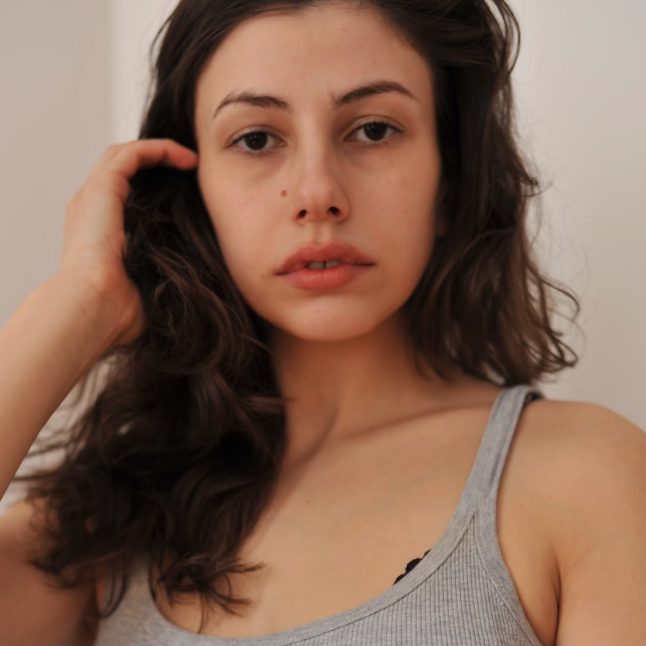 Teddy Reiser
Favorite backdrop: Current favorite drops are #31, #1301 and #381. Bosch, Space and Cowboys!
Fun fact: I'm a Brooklyn born art kid. Happiest with a cat on my shoulders while painting. I've been trapsing around the studio mixing gesso and wrangling animals since childhood. My dog Latka is now a part of the menagerie too!